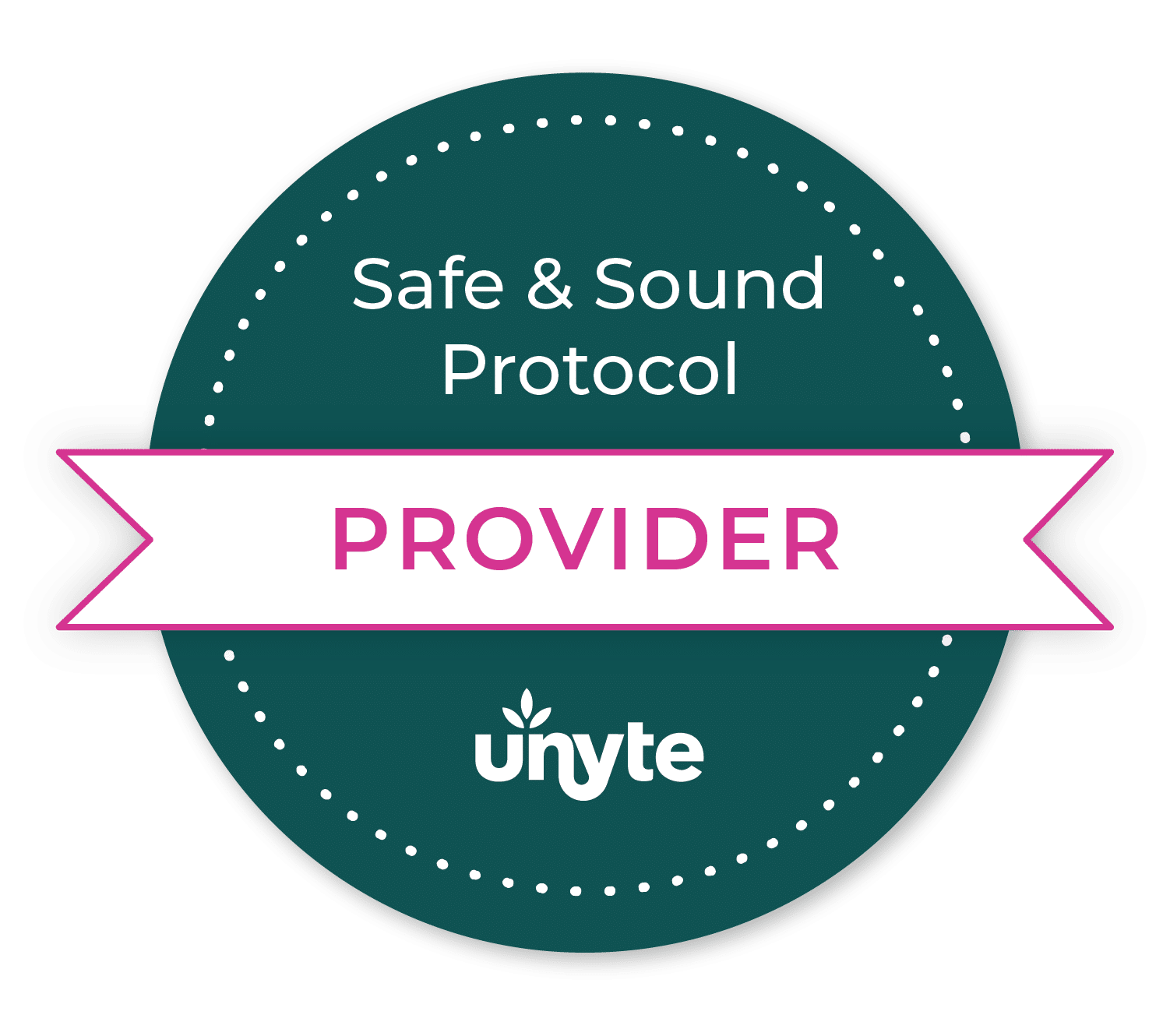 Safe & Sound Protocol, SSP
Mar 29, 2023
What is the Safe & Sound Protocol, SSP?
You can only access "rest, digest & heal" and "connection to yourself, others, and something greater" (principles that guide my practicing of naturopathic medicine) from a place of safety. The Safe & Sound Protocol (SSP) helps you find your safety.
"A non-invasive listening therapy for your client's unique journey to better nervous system regulation. The Safe & Sound Protocol is an evidence-based therapeutic tool designed to reset the nervous system and return it to safety. Designed to work with other therapeutic approaches and modalities, the SSP features specially filtered music that stimulates the vagus nerve."
What conditions can this therapy treat?
Your nervous system is supported in finding a regulated, safe, and connected space. Additionally, SSP is used to support you with the following:
Fatigue
Sleep problems
Hyper-arousal, up-regulated nervous system, hyper-vigilance
Emotional trauma
Sensory processing differences
Auditory sensitivity
Headaches/migraines
What does it feel like?
The experiences and sensations that you may feel during treatment and months afterward include, but are not limited to:
Nothing, but you'll likely notice gradual soothing in your system over time
Calm feelings
Slight nausea or queasiness (let me know if we are in session together or discontinue your daily session, if you're at home)
What does a first appointment look like?
A new patient? You'll schedule a 75-minute naturopathic intake for face-to-face conversation (in person or virtually at Heart Spring Health) about your health and your reasons for making the appointment.
Existing patient? Schedule a follow-up naturopathic visit, where we'll focus on the SSP program, in-person or virtually at Heart Spring Health.
After scheduling your appointments, I'll send you some assessments to complete to help me understand in what state(s) your nervous system tends to hang out.
We'll have a brief post-treatment conversation and I'll recommend 1-2 follow-up appointments per week for the next 3-4 weeks until all ten 30-minute sessions are complete.
What is the financial investment needed to do the Safe & Sound Protocol?
There is a $225 access fee that is not covered by insurance that includes access to the software, as a large part of the program is accessed at home yet overseen by me with at least weekly visits. In-office or virtual visits will be billed to insurance as typical naturopathic visits (co-pay or co-ins may apply). Over-the-ear headphones will need to be purchased if you don't already own a set. And, because Apple devices do not have a headphone jack, iOS users will need a lightning to 3.5 mm adapter to be able to use typical headphones.
How should I prepare for my first SSP experience?
For your first appointment, arrive comfortably dressed; please wear non-denim pants as we may couple the protocol with craniosacral work. Make sure to be hydrated and fed prior to the appointment. However, avoid large amounts of food or fluid 1-2 hours prior. Additionally, avoid large amounts of caffeine prior to the appointment. Purchase your over-the-ear headphones and download the Unyte app on your phone before your first SSP session and bring both with you.