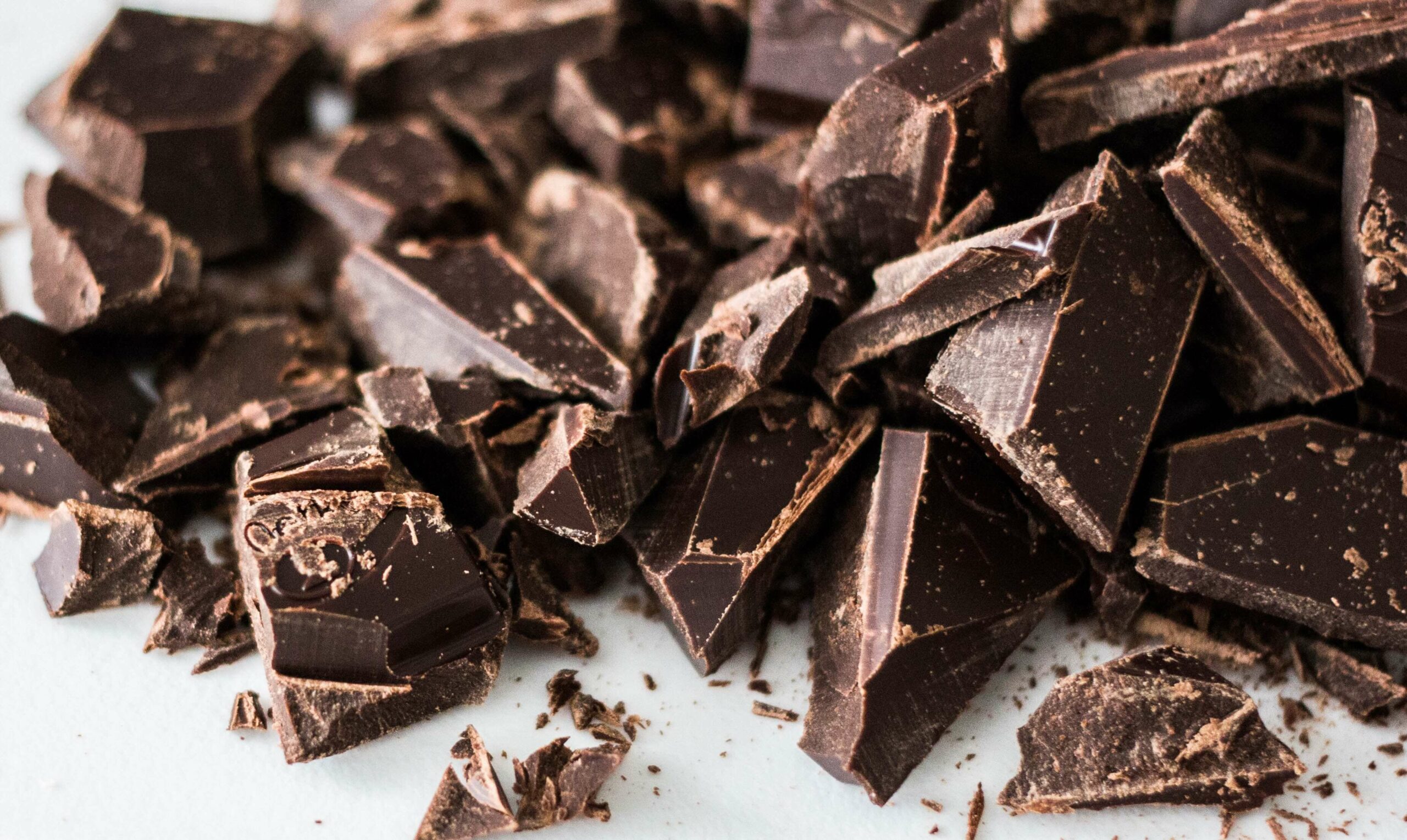 Recipe: Salted chocolate cookies (wheat-free, dairy-free)
Feb 14, 2019
As I was reading an email from one of my favorite vendors, Mountain Rose Herbs, I came across this recipe (modified and listed below) and thought "What a nice way to welcome Alex home [from college] for the weekend!" So, I whipped this up, super quick, and had a nice treat for us to share as we sat and drank tea before bed, on her first night home.
Ingredients
1/2 cup organic coconut oil
1 cup organic sugar [I used a blend of maple sugar & coconut sugar]
1 tsp. vanilla extract
1 organic egg, room temperature
1/2 tsp. fine sea salt
1/2 tsp. baking soda
1 cup organic cacao powder
3 oz. bar of organic 85% dark chocolate, chopped into bite-sized pieces [I used Lily's, stevia-sweetened chocolate]
A pinch (or two) of Cyprus Flake Salt [actually, I forgot to top with salt – bummer!]
Directions
Preheat oven to 350 degrees Fahrenheit.
Using a hand or stand mixer, thoroughly combine the coconut oil and sugars in a large mixing bowl. I did find the coconut oil was still a bit chunky, so I kneaded the ingredients with bare hands (the heat from my hands was enough to warm coconut oil, allowing it to better absorb into the sugars.) That did gross me out a little because I felt like I was exfoliating my fingers in a sugar scrub which made me worry about the amount of my skin in the cookies 🙁
Add vanilla extract and egg (or egg substitute for a vegan cookie) and stir. To the same bowl, add fine sea salt, baking soda, and cacao powder.
Gently mix with a wooden spoon or clean, bare hands until fully combined. Be careful not to stir too vigorously, or you'll end up with cacao powder everywhere! Here, again, I used my bare hands to get ingredients to fully combine.
Gently fold in chopped chocolate bar.
Place 1 1/2" balls of dough on an ungreased cookie sheet and sprinkle the tops with flake salt.
Refrigerate the cookies for about 30 minutes to allow the dough to harden, which will make for a more plump cookie.
Bake for 10-12 minutes. The cookies should still be a bit gooey in the center but mostly set.
Let cool on the baking sheet before transferring to a cooling rack.
I can't believe they were gone before I got a picture 🙂