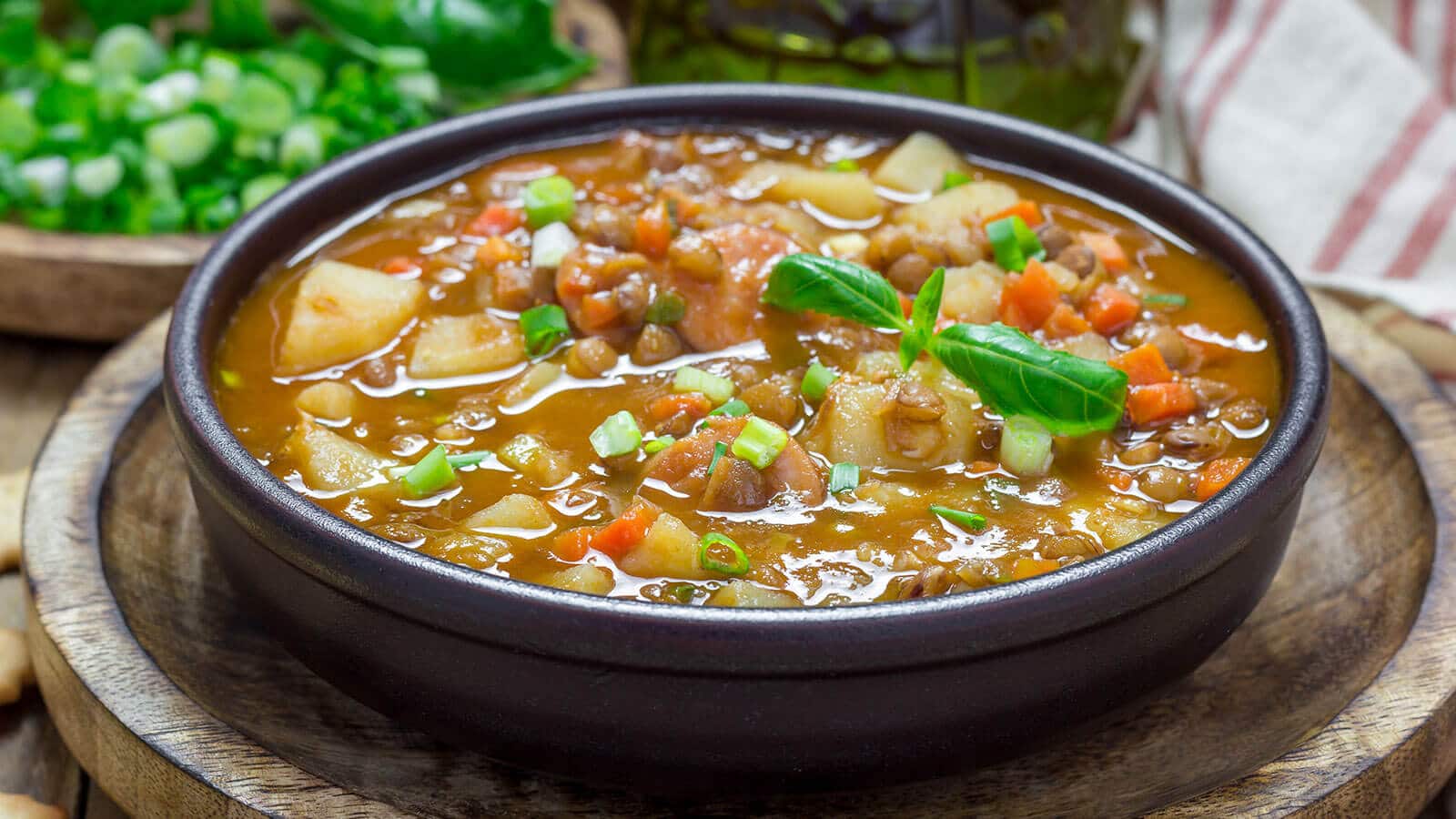 Recipe: Crockpot lentil soup
Dec 2, 2016
Try this Crockpot Lentil Soup, rich in flavor and high in fiber, to take the chill out of the fall air.
Getting dinner on the table doesn't have to be another source of stress. Utilizing your crockpot is a great way to make nutritious and delicious meals when you are short on time.  With just a little extra time in the morning (or the night before), dinner is ready when you come home.
Feel free to play with the spices. This recipe has a Middle-eastern/Mediterranean flare, but you could substitute cumin, coriander, turmeric and cinnamon for Bell's poultry spice mix, or a bouquet of fresh parsley, sage, rosemary, and thyme.
Put the following ingredients in your crockpot and stir to evenly distribute the spices:
2 cups chopped onions
2 cups chopped carrots
4 cloves garlic, minced
1 teaspoon ground cumin
1 teaspoon ground coriander
1 teaspoon ground turmeric
1/4 teaspoon ground cinnamon
1/4 teaspoon ground pepper
6 cups vegetable or chicken stock
2 cups water
3 cups chopped cauliflower
16 oz bag of lentils (rinsed)
1 28 oz can of diced tomatoes (optional)
2 tablespoons tomato paste (optional)
Cover and cook until the lentils are tender, 2.5 – 3 hours on High or 7-8 hours on Low.
During the last 30 minutes of cooking, stir in:
4 cups chopped fresh spinach (or arugula) or one 10-ounce package frozen chopped spinach, thawed
Just before serving, stir in:
1/2 cup chopped fresh cilantro
2 tablespoons lemon juice.
Makes 12 servings.